Stylecrete - more than Concrete
Welcome to our website!
We would like to introduce our group of companies's product, the Stylecrete exposed concrete.The formability of the concrete, the diverse structure of its surface design and its high strength offer almost unlimited possibilities for architects, interior, garden or furniture designers.

Blog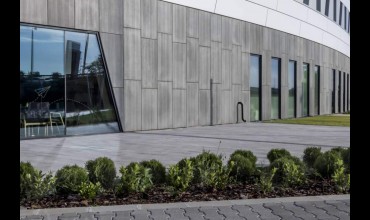 Brochure
Our current brochure is downloadable: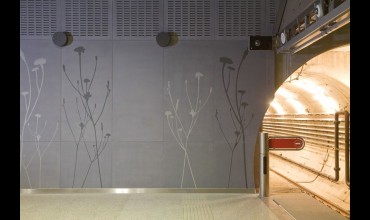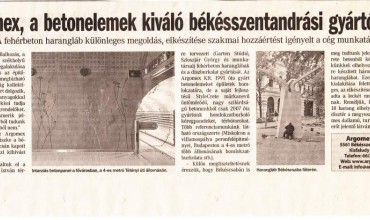 Introduction to spatial architecture elements
Prefabricated exposed concrete elements are not only perfect for facade surfaces.
They can also be the cornerstones of modern garden architecture, as there is little such a durable, resilient surface, meanwhile it can reflect an extremely clean, modern view.
Fine-grained retaining wall elements provide a perfect solution for landscaping landscaped gardens, but even highlighted plant cassettes and flower boxes can be made of Stylecrete concrete.
And when it comes to furnishing your garden, Stylecrete concrete sunbeds and benches, or garden fountains and tiled toddlers can be the way to a beautiful and modern garden.

Az Argomex Kft. telephely energetikai korszerűsítése a GINOP-4.1.4-19-2020-03092 projektazonosító számú pályázati támogatásban eredményesen szerepelt.
A pályázati támogatás egy 540 m2 alapterületű gyártócsarnokban vált lehetővé téli időben is a finombeton elemgyártás.
A korszerű, jó hőszigetelésű nyílászárók, a hőtechnikai követelményeknek megfelelő fal- és tetőszigetelés kialakítása biztosítja a megfelelő üzemi hőmérséklet megtartását, alacsony fűtési energiafelhasználás mellett is.
A napelemek az egész telep villamos-energia gazdálkodását segítik, csökkentve a földgázfelhasználást.
Az elnyert támogatással megvalósított energetikai korszerűsítés nagy segítséget jelent a piaci jelenlét megerősítésében és a fenntartható fejlődésben.