Market place, Újpest, Budapest
The flower garden delimited by the unique retaining wall elements in front of the Újpest market hall. Visual concrete retaining wall elements, in addition to providing a comfortable seating surface, can create an extremely pleasant contrast with the greenery.
Design: Firka Építész Stúdió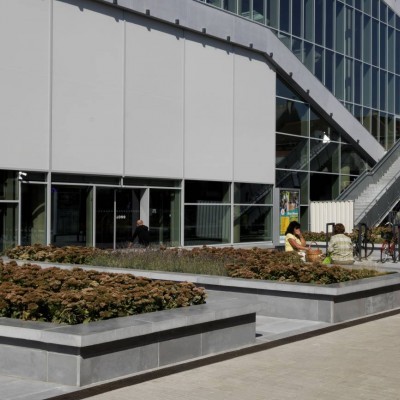 Prefabricated concrete retaining wall elements that can function as a garden bench or furniture in addition to delimiting a green area, but are stable and beautiful enough to stand up even as a smooth partition.