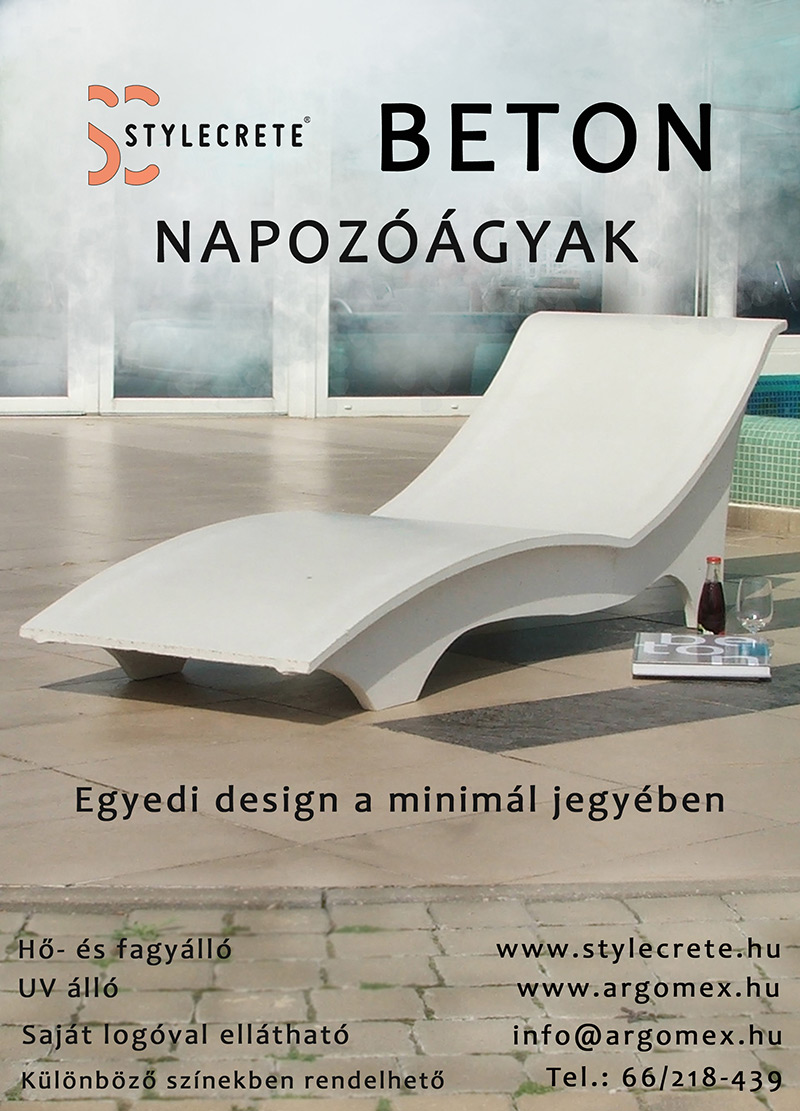 Our first and own specially designed series product was bornt in 2014, this is the deck chair. Our concrete furniture is primarily intended for using by hotel pools. They can resist different weather conditions (UV, heat and frost), therefore they remain decorative and useful items of pools and gardens over several years. Thanks to its modern design our furniture ensures comfortable relaxing not only at hotels, but also in gardens of apartments and holiday houses.
 
Dimensions of the deck chair:
60 x 171 cm
Weight:
ca. 85 kg
 
This product can be ordered from our company in several colors and custom logo. Due to the individual nature of this product please ask for a special price offer from us. Prices may vary depending on the quantity, color and label with logo.

The price is also influenced by the customer's needs and the number of pieces ordered. Please request an offer.